JOIN CORBELLA CLINIC'S LIFE-AFFIRMING MISSION TODAY!
Financial Support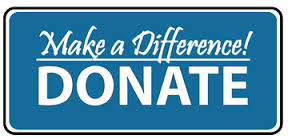 CLICK "MAKE A DIFFERENCE" TO DONATE
We accept Visa, MasterCard, American Express, Discover and Electronic Funds Transfer (EFT) from your bank.
Your employer may match your gift to FVPC.

Consider joining the Corbella Sustainers Club and support our mission through a monthly donation that sustains our operations. As a Sustainer, you help us continue to serve our clients and save lives every day.
_____________________________________________________________________________________________________________
Additional Support Opportunities
Baby Bottle Boomerang – Anytime during the year

Participate in your church's BBB or start one at your church or school. We provide the baby bottles and training (it's easy!). Individuals and families take them home to fill with coins, dollars or checks. Return "filled" bottles at a designated time and location. Fill a bottle, save a life.

Giving Tree – November/December

Ornaments or "wish lists" are provided for your family, church or organization for individuals to select and purchase items needed for our layettes and boutique.

Target and Walmart – Anytime during the year

Purchase items for our boutique online or in-store at either Target or Walmart by searching for our baby registries using "Fox Valley" (first name) and "Pregnancy Center" (last name).

Baby Shower – Anytime during the year

Hold a Baby Shower to collect items needed for the newborn layettes and boutique. This is a great event for any size group. We will provide a wish list of needed items.

Diaper Drive – Anytime during the year

Have fun collecting diapers for families needing assistance in our community. Start a collection within your neighborhood, church, school, family and friends.

Walk for a Cause – May in Downtown Elgin

Attend the annual Elgin Valley Fox Trot in downtown Elgin. Participate in the 5K, 10 mile or 2-mile Walk for a Cause. Register online and choose Corbella Clinic as your Cause to support.

Annual Benefit Banquet – Fall

Attend and/or sponsor a table at this annual fundraising event. This is a great opportunity to introduce someone to the important work being done by Corbella Clinic.